Rise of Necromancy
Description
Rise of Necromancy is a small topdown rpg made in 10 days for the GameDevTV Game Jam 2022.
Theme "DEATH IS ONLY THE BEGINNING!"

You play as a powerful necromancer who is seeking revenge over the Kingdom. In order to do so you will have to use your nercromancy powers to resurrect the living, raise your army and take over the King.

Time to raise your army!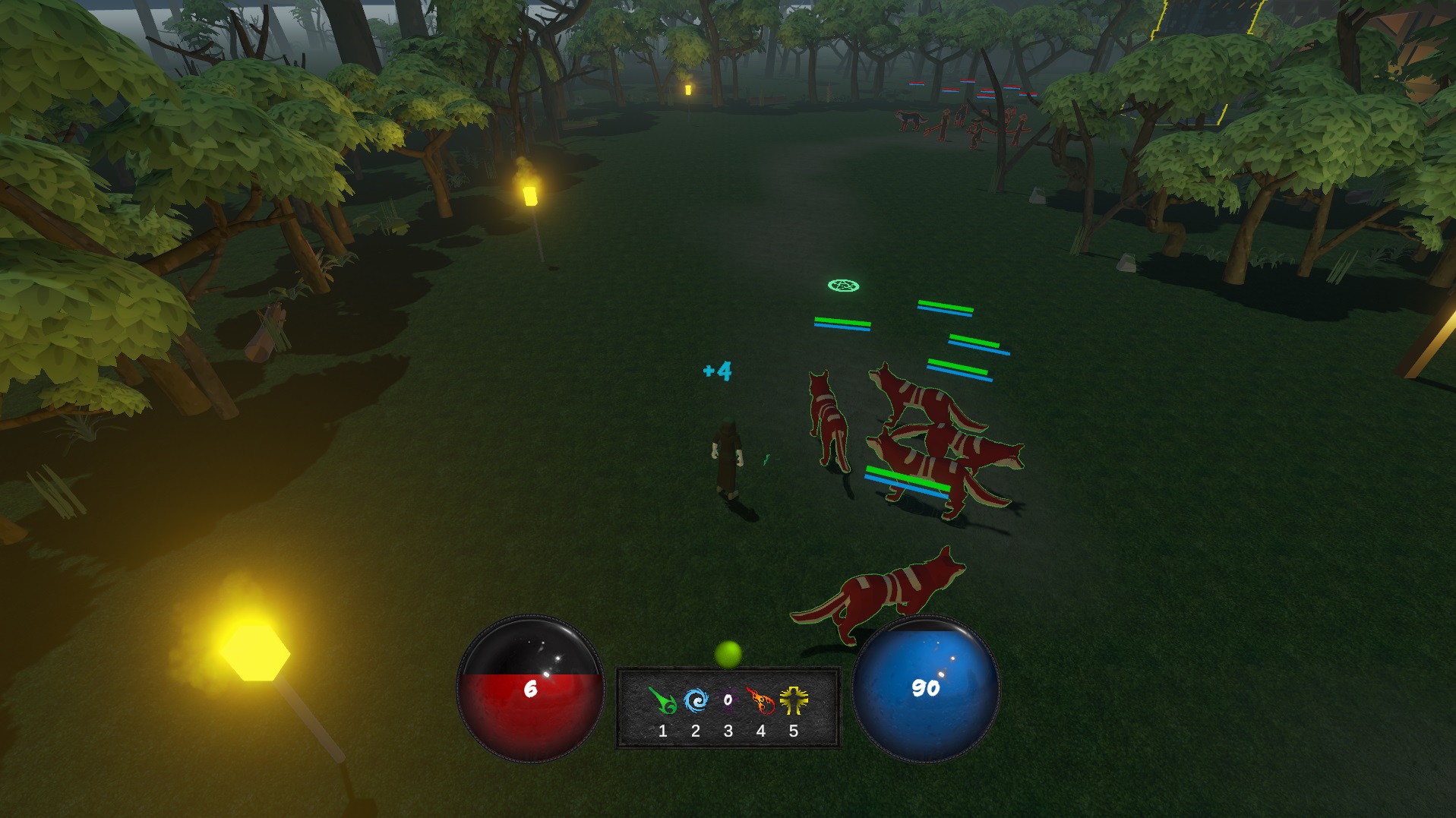 Key features
Action combat and movement
Ability to resurrect corpses into minions
Shoot projectiles, buff your minions, drain the mana of your enemies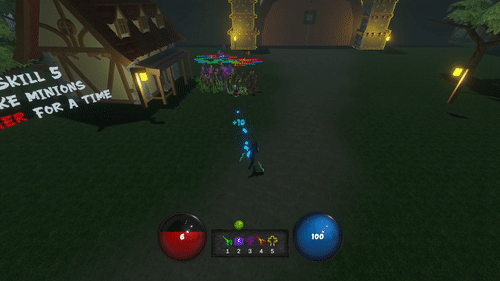 Gameplay goals
Kill enemies, resurrect their corpses into minions that fight for you
Destroy towers to progress in the level
Kill the King to win!
Controls
| | |
| --- | --- |
| Move | WASD or Arrow keys |
| Jump | Space bar |
| Select Skillbar skill | 1 to 5 or Scrollwheel |
| Use skill | Left-click |
Credits
| | |
| --- | --- |
| HadiLePanda | Project Management, Programming, Game Design |
| Manu | Combat design ideas and playtest |
| Stefandy | Sound effects |
| Raziid | Models Prefabs /!\ Blackmailer: threatening to sabotage the project |
Game Jam development project Github: https://github.com/jjoshpoland/GDTV-GJ-2022
Game Github project: https://github.com/HadiLePanda/GDTV-GJ-2022
| | |
| --- | --- |
| Status | Released |
| Platforms | Windows, macOS, Linux, HTML5 |
| Author | HadiLePanda |
| Genre | Role Playing |
| Tags | 3D, Action RPG, Dark Fantasy, Fantasy, necromancy, Short, Singleplayer, Top-Down, Unity |
Download
Install instructions
Download .zip
Extract the file
Launch the game (.exe)
Comments
Log in with itch.io to leave a comment.
this is a good game pls make it longer thanks!!!
I really liked the game, the ressurection mechanic is pretty neat and the combat also is very smooth, the game reminds me of old classic RPG's :)
Impressive achievement! The main mechanics of building an army of resurrected fallen enemies is fun. Very atmospheric presentation, too. The effects of the skills were sometimes a little unclear to me - like, for how long do I strenghten my minions? Needs balancing, too - at some point, the minions were doing all of the work, with me staying in the background, but then I got killed by a single fireball from somewhere.. But obviously these things are going to take more time :)
Very nice implementation of the Game Jam theme! Overall a fun experience. I only wished to had a bit more impact with my spells towards the end of the level. My minions did well on their own without any help.


Definitly quite impressive how much you got done during the Jam!

I love RPGs and this game really reminded me how good games like this can be. Perfect for introducing people to the RPG genre and discovering a love for it.
The music was super fitting and atmospheric and I also liked the explanations in the game itself where the use of skills was appropriate.
Really excellent performance and I'll probably play it again and again now.
Awesome! Very interesting to play!
First you kill your enemies then these enemies kill your enemies)
Mana managment is interesting but i cant undestand how second skill works.
Thank you for your feedback! I'm happy you had an enjoyable experience :)

The second skill absorb an enemy's mana so you recharge mana faster.